Dr Najib Farhat Clinic offers special care in all dental fields. Our highly experienced dental group is dedicated to make your dental care as comfortable and convenient as possible. We offer a supportive, friendly and caring environment, where you will feel free to express your hopes and expectations. We choose the treatment plan that will give you the brightest and most natural teeth you can possibly have.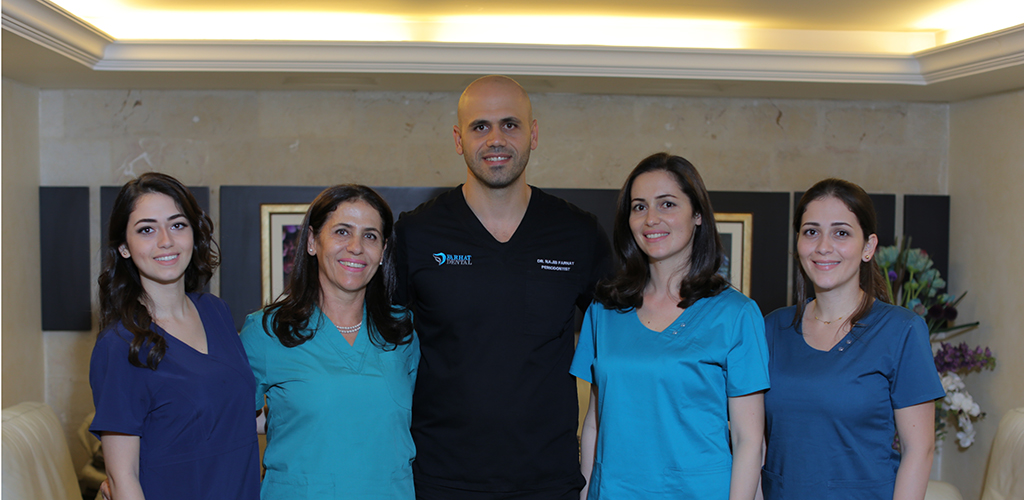 DR HOUDA RACHIDI
Dental Surgeon, GP.
DR SAMIRA FARHAT
Prosthodontist
DR ZEINAB FARHAT
Dental Surgeon,Resident orthodontist.
DR SARAH FARHAT
Dental Surgeon ,AGDP.